Seville
/
Iglesia del Salvador
Iglesia del Salvador Sevilla
The Church of the Divine Savior in Seville

The Church of the Divine Savior or 'La iglesia colegial del Divino Salvador' is a Roman Catholic church in Seville. It is the largest church in the city after the Cathedral.
Iglesia Colegial del Salvador Seville
Info Iglesia del Salvador Seville

Address
Plaza del Salvador, Seville
Tickets
Adults € 5 / children up to 15 years free Tip: Are you also visiting the Cathedral of Seville? This ticket is also a ticket for the Iglesia del Salvador. Due to the queues in front of the cathedral, it is convenient to reserve your skip the line tickets in advance.
Hours

Monday to Saturday: 10:15 a.m. to 5:30 p.m. (closes at 6:00 p.m.)
Sundays: Closed

Website
www.iglesiadelsalvador.es
Church of the Divine Savior
The 'Iglesia Colegial del Divino Salvador', or the Church of the Divine Saviour is, after the big Cathedral of Seville the most important church in Seville. The church was built on a site where a basilica stood in Roman times and a mosque during the Moorish period.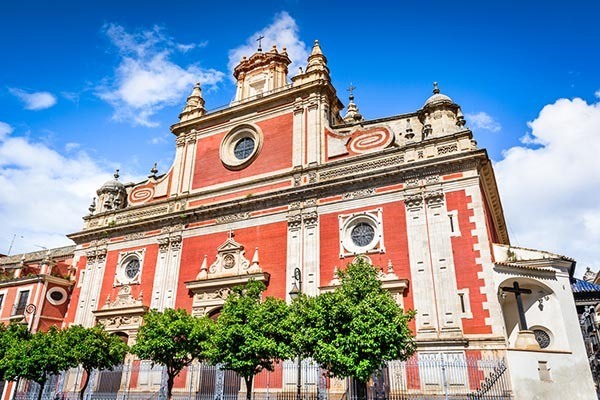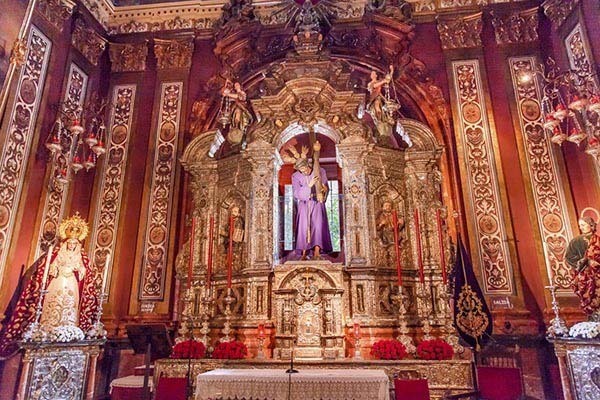 History Church of Salvador in Seville
The mosque was demolished in 1671. Between 1674 and 1712, the baroque church was built here by Leonardo de Figueroa, during which time the church collapsed once. To prevent this from happening again, solid construction piles were placed in the current church. The church stands out because of its gilded woodcraft, a beautiful main altar and numerous frescos.
After visiting the Salvador church you can go to the cozy Salvador square for a drink or a tapa at one of the many bars.
Location Iglesia del Salvador in Seville
Nearby the church are also:

Our readers say
4.8
(95.86%)
10
reviews
July 11, 2023
Melissa

: "

We had a fantastic holiday in Sevilla Spain because of the interesting tips for sightseeing and activities in Seville city.

"