Seville
/
La Cartuja monastery
La Cartuja Monastery (Sevilla)
'Monasterio de Santa María de las Cuevas' in Seville
Monasterio La Cartuja de Sevilla: All information on the visit of the Monastery of Santa Maria de las Cuevas, or the old Monastery of La Cartuja and the ceramic factory of Seville.
Monastery La Cartuja of Seville
Info Monasterio de la Cartuja in Seville

Address
Calle Américo Vespucio 2 Seville
Bus
Bus C1 or C2
Tickets church
€ 1.80 entrance fee for the building (€ 3 with exhibition)
Opening hours

Tuesday to Saturday 11:00 - 21:00
Sunday 10:00 - 15:30

Monasterio de Santa Maria de las Cuevas
The 'La Cartuja Monastery' in Seville, also named 'Monasterio de Santa Maria de las Cuevas' is originally a 15th century monastery from the order of the Carthusian monks. After the monastery was abandoned by the monks in 1836, the building was converted to a ceramics factory. The typical chimneys are characteristic of the ceramics factory. The beautiful ceramics nowadays carry the name of 'La Cartuja de Sevilla'.
Allegedly, Christopher Columbus spent some time in the 'La Cartuja' monastery in preparation for his voyages around the world and helped the monks with their duties.
CAAC & The monastery
In line with the Expo '92, the monastery was significantly restored and served as the main building of this world exhibition. Nowadays the monument is in the hands of the CAAC, or the Andalusian Centre for Contemporary Art. Modern art is now being shown through various exhibitions.
Highlights during the monastic visit include the Casa Prioral, where an exhibition about the monastery throughout the centuries can be seen. You should not miss the chapel and the chapter house (with crypt) during your visit. This would be an impressive sight during your Seville city trip, if you want to avoid the busy centre: rent bikes and explore this monastery together with the rest of the Expo '92 grounds.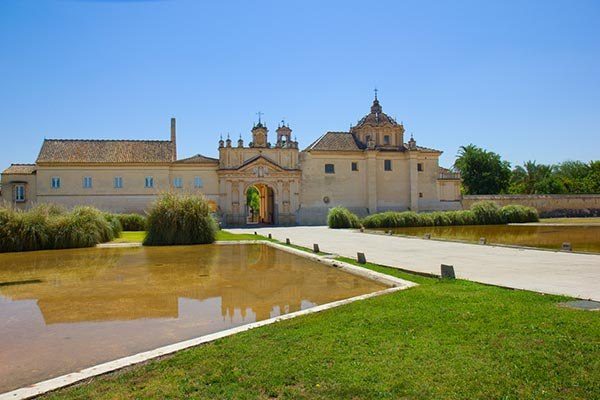 The old Monastery of Cartuja and the ceramic factory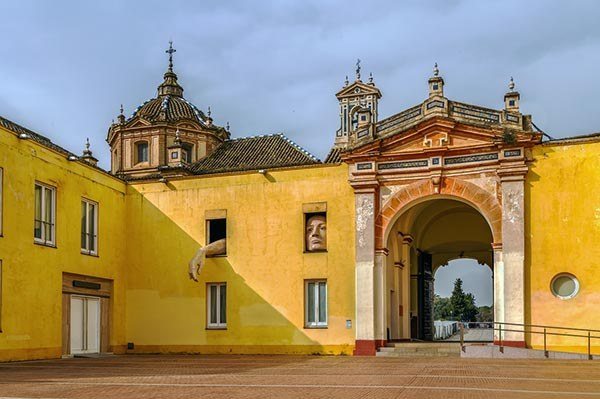 Contemporary Art at the CAAC Museum
Location of the Monastery of Santa Maria de las Cuevas
Nearby are also:

Our readers say
4.8
(95.86%)
10
reviews
October 22, 2023
Melissa

: "

We had a fantastic holiday in Sevilla Spain because of the interesting tips for sightseeing, activities and best things to do in Seville city.

"